GOHBA Recognizes Outstanding Members - Special Achievement Awards 2023
Each year GOHBA members have the honor of acknowledging three of their own with distinguished awards for outstanding accomplishments and service to the Greater Ottawa Home Builders' Association and the residential construction industry.
Numerous people are committed to making the mission of the Greater Ottawa Home Builders' Association a reality.  Without each of these people, we would not achieve the successes that we do on a regular basis.
These Awards are but a small token of our collective appreciation to the recipients: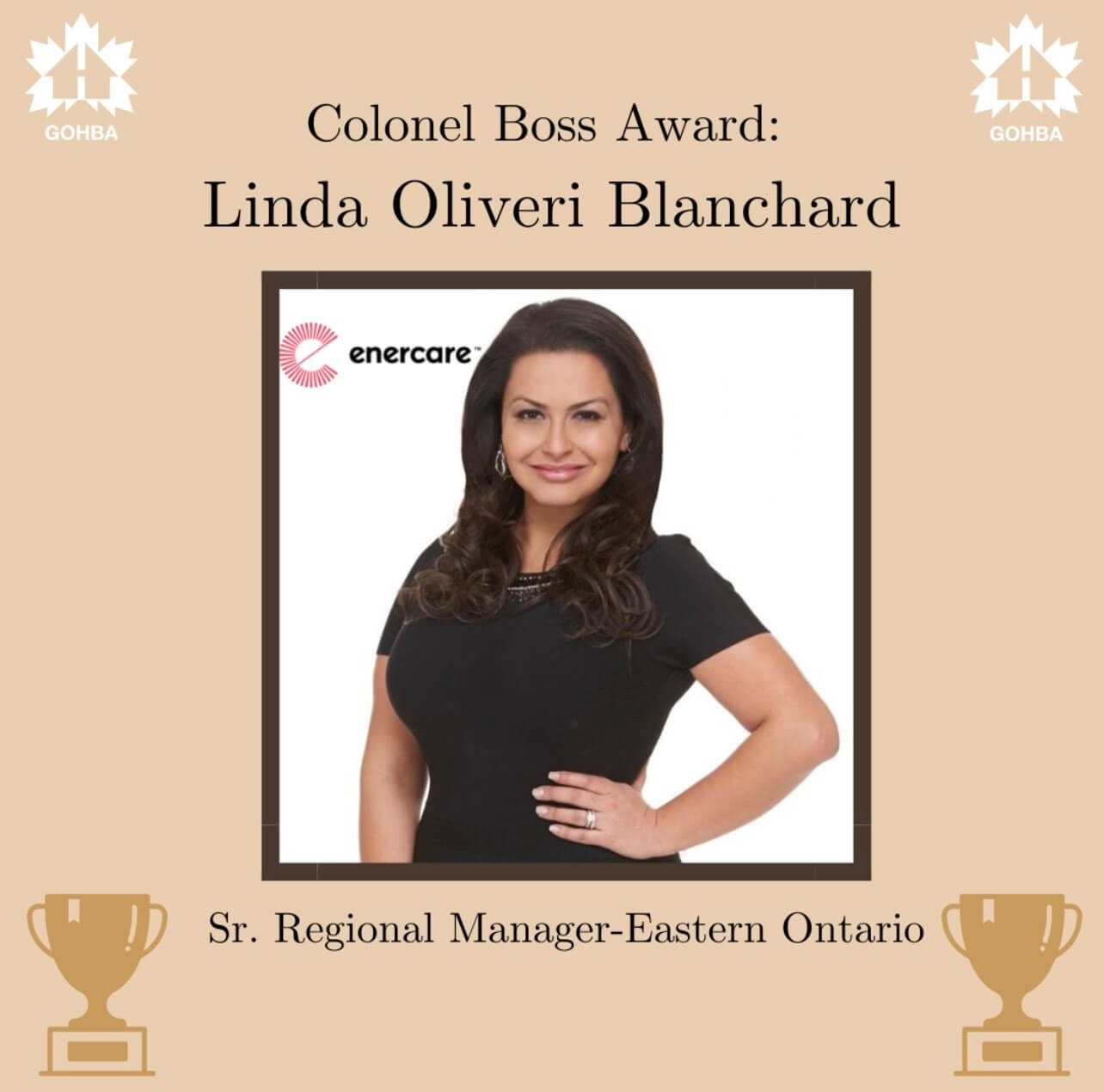 The Colonel Boss Award is named in honour of the first Executive Director of this association.  This award is presented annually to an individual for outstanding dedication and service to the association.
With a range of experience gained through over 20 years at Enercare, Linda distinguishes herself through her excellent product knowledge and technical expertise. She is a licensed gas fitter who enjoys working with clients through every step of their projects. Linda is a strong advocate for the residential construction industry and an active member of various local home builders' associations. She volunteers as board or committee member for organizations including Habitat for Humanity and the Ottawa Housing Design Awards and was twice a finalist in the Ottawa Business Journal's "40 under 40" awards program.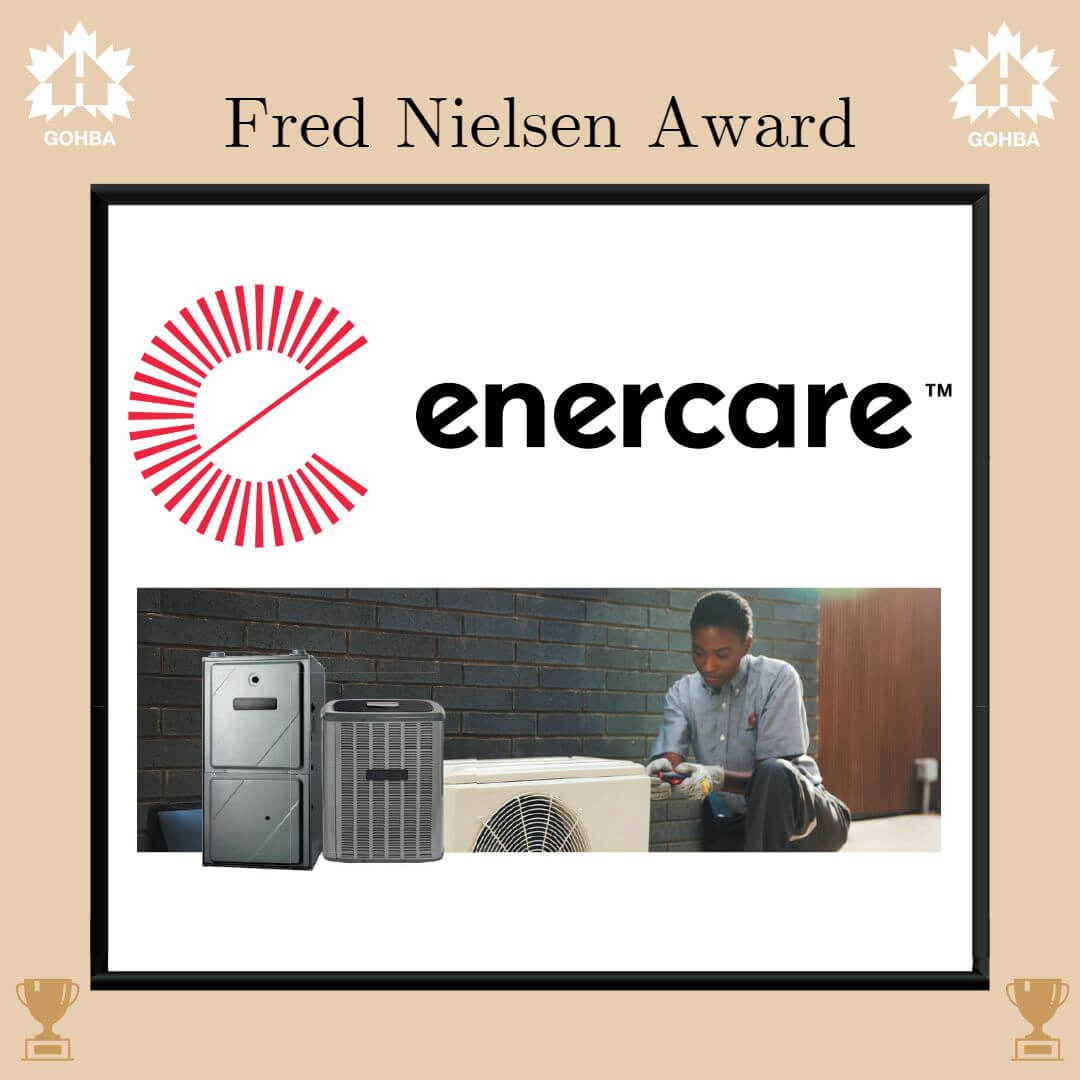 Named after the second Executive Director of this association, the Fred Neilsen award is presented annually to a company that has made outstanding and lasting contributions to the association and to the housing industry.
Proudly Canadian-owned, Enercare has grown to become one of North America's largest home and commercial services and energy solutions companies. They sell, rent, repair and maintain furnaces, air conditioners, water heaters and other HVAC products, serving 1.9 million customers throughout Canada and the United States. Enercare's HVAC rental options makes innovative, energy-efficient equipment more accessible to customers with $0 down and lifetime maintenance and repair. They are committed to operating in an environmentally responsible way, including keeping as much waste out of landfills as possible.
Enbridge Hall of Fame Award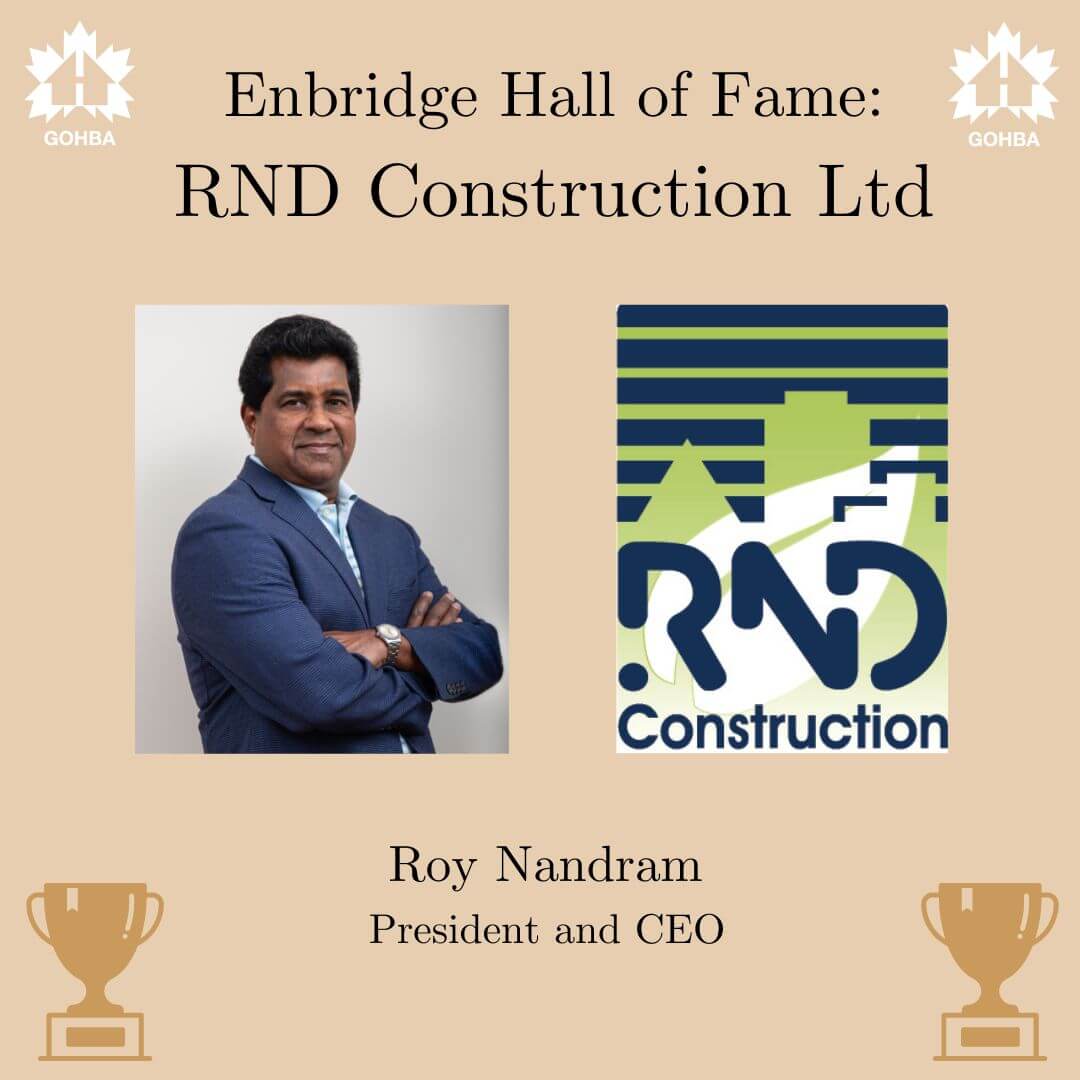 Presented annually to a member company that has provided 20 years or more service and dedication to the local housing industry and to the GOHBA.
Through attention to detail and craftsmanship RND Construction Ltd. has been able to build a reputation for more than 30 years as one of Ottawa's strongest home builders. They are committed to careful, thoughtful, knowledgeable, environmentally gentle construction practices. Owner Roy Nandram was a pioneer and specialist in Green Building long before most people became aware of its importance. The company's focus is on green homes, and they constantly look for new and better technology to incorporate into their business.