Greater Ottawa Home Builders' Association
Who We Are - We Are The Voice Of The Residential Housing Industry.
We are the voice of the residential housing industry.
The Greater Ottawa Home Builders' Association (GOHBA) has been the proud voice for excellence in the home building community since 1951. Builders, developers, renovators, trade contractors, suppliers, and manufacturers make up the core of the Association's membership.
Interested in becoming a member?
Our mission is to create competitive advantage for our members by:
Advocating for effective regulatory change;
Providing business development forums; and
Delivering professional education and recognition programs
To act professionally to promote affordability, quality and choice for consumers.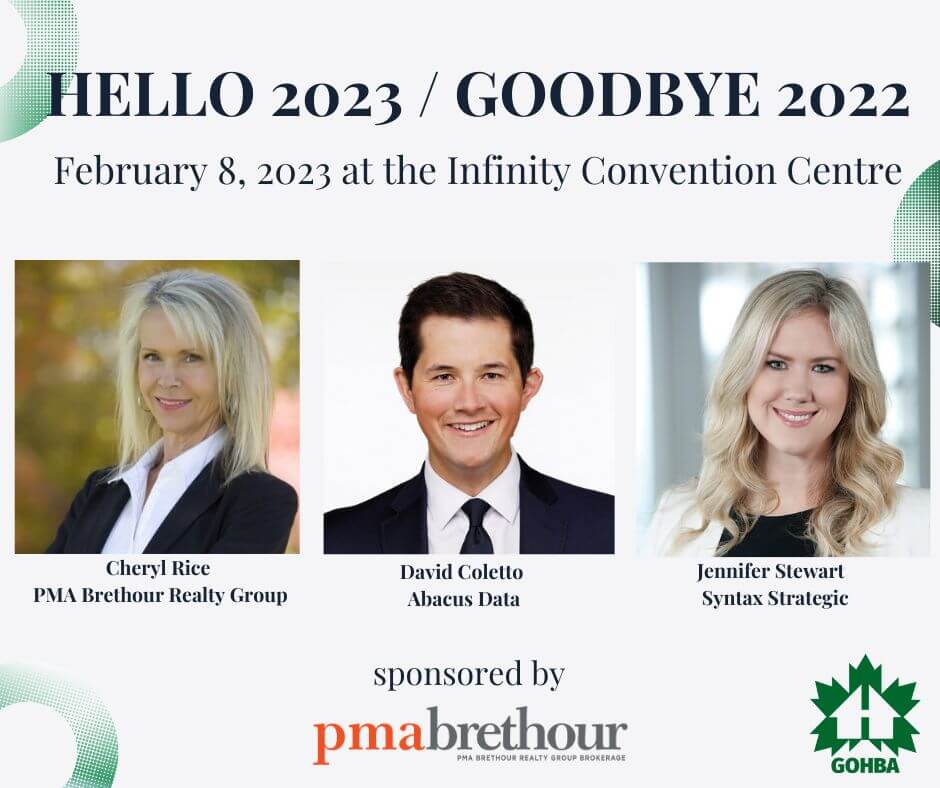 This year we welcome you all in person for our annual Hello/Goodbye event featuring Cheryl Rice, David Coletto and Jennifer Stewart on Wednesday, February 8th, 2023 at the Infinity Convention Centre.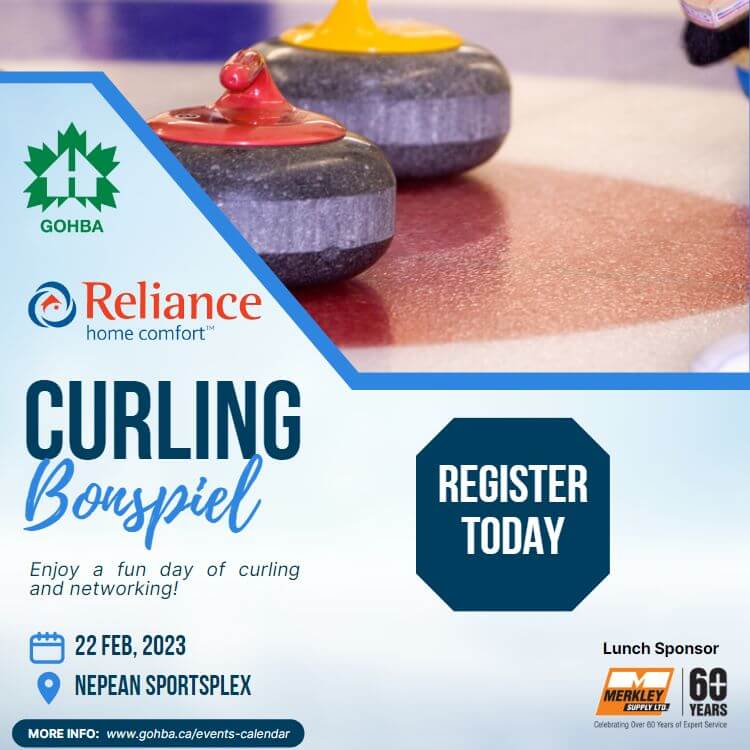 We are excited to announce that the Curling Bonspiel is back! Join us on Wednesday, February 22 at the Nepean Sportsplex.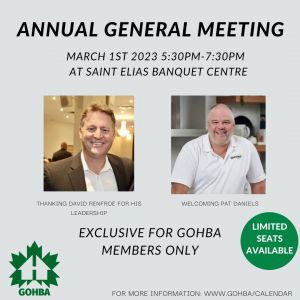 Join us for our Annual General Meeting and dinner at the Saint Elias Banquet Centre on Wednesday March 1 2023 at 5:30pm as we thank David Renfroe for his leadership and welcoming Pat Daniels.
*Limited Seating Available