December 2021 new-home sales finish the year strong
By: Anita Murray, All Things Home | January 17, 2022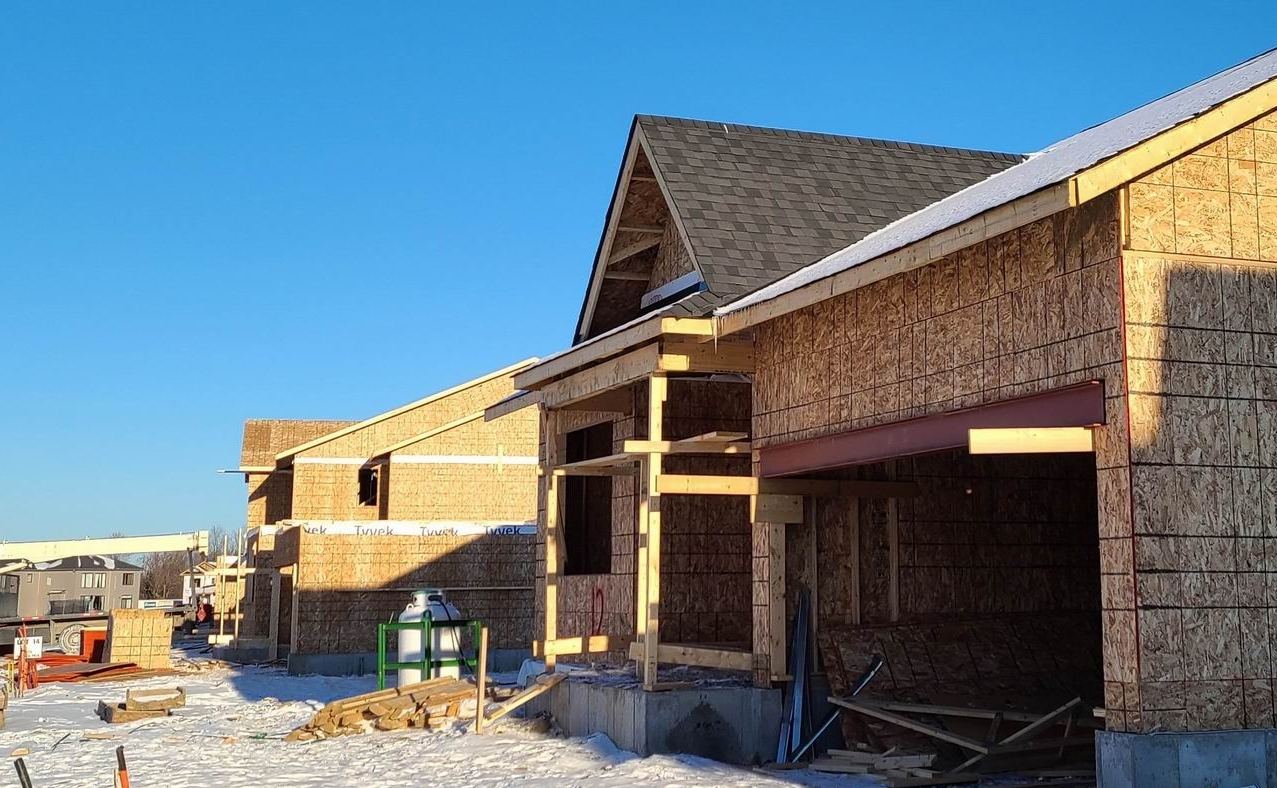 New-home sales were up in December but, overall, 2021 saw fewer sales than the COVID-disrupted 2020 new-home market.
There were 393 sales last month, up 37 per cent compared to December 2020, according to the latest monthly report prepared by PMA Brethour Realty Group for the Greater Ottawa Home Builders' Association. It was also the strongest December for new-home sales since 2009, when there were 448 sales.
December also had the lowest monthly amount of product releases — 124 lots/units versus an average of 420 lots/units throughout 2021, says Cheryl Rice, president of PMA Ottawa. "But the game changer was that 71 per cent of December's newly released inventory was sold, compared to the 53-per-cent average for the year."
However, 2021 as a whole could not beat the total new-home sales for 2020, coming up 15 per cent short (5,022 versus 5,928).
While December new-home sales were the strongest they've been in over a decade, on the resale side December saw a drop in sales.
"It was a typical December for the resale market with decent demand, yet very tight supply that caused a 14-per-cent decrease in monthly sales compared to December 2020," says Rice. "Resale supply continues to be a significant problem in our market."
Several causes
Although demand for new-build homes was high in December, 2021 ended up with less sales than 2020 due to several factors, Rice notes:
COVID disrupted the supply chain and builder costs were skyrocketing, causing prices to increase at an accelerated pace and forcing builders to adopt new sales strategies to manage costs, schedules and closing dates.
Eager buyers who continued to create significant pent-up demand in the first half of 2021 either purchased their new home or gave up.
FOMO (fear of missing out), which was a major force fueling demand and sales, was not as important a factor.
Higher prices became a barrier for some buyers, especially first-timers.
Demand started to slow halfway through the year and the market started to stabilize itself, without government intervention.
Towns and the south end
Townhomes were once again the most popular housing type, as they have been since September, capturing 56 per cent of the market share (versus a 40-per-cent share for singles).
"However, there continues to be a big appetite for singles, with 81 per cent of newly released singles sold in December, compared to 65 per cent of townhomes," says Rice.
And, as it has done all year, the south end recorded the largest market share by area.
Rice expects the market to settle down in 2022. Sales through most of the summer and fall trended below the five-year average, suggesting we're heading towards a more balanced market, she says, "with a more realistic pace in sales, an increase in supply, and fewer price increases."